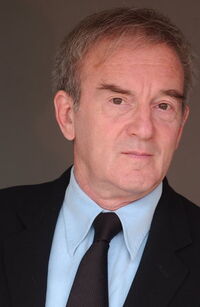 John Pleshette (born July 27, 1942) is an American actor best known for being an original cast member of the long-running prime time television drama Knots Landing.
He was cast in the role of Richard Avery because Knots Landing creator David Jacobs was acquainted with Pleshette's work and because Pleshette was the husband of Jacobs' ex-wife's literary agent Lynn Pleshette. Pleshette bears a strong resemblance to Lee Harvey Oswald and played him in the television film The Trial of Lee Harvey Oswald (1977). Pleshette also appeared in the Blake Edwards comedy's S.O.B., and Micki and Maude. He made an appearance in MacGyver, in the season two episode "D.O.A.: MacGyver".
Personal Life
Edit
He is the cousin of the late actress Suzanne Pleshette.
John Pleshette is a 1964 graduate of Brown University.